Hair barrettes are a great way to add style and flair to your hair. They can make for a fun, carefree look, or they can be used in your everyday hairstyle for something more sophisticated. This blog post will cover some of the best ways to wear hair barrettes and how you can change up your look with them.
If you are like me, you might have 50 or more hair accessories lying around your house at any given point in time! My girls love to wear them, but I'm sure they accumulate fast. When my oldest daughter was a year old, she had a hard time finding a style that worked for her until we started experimenting with barrettes. Then it became a whole new world! As she got older, her taste changed, as well as mine. We used to dress her up every day with different styles using lots of bows, and now, as an almost 14-year-old girl, she likes to change it up with different headbands. But now our youngest daughter is 7-years old and still loves bows! So, we go back and forth with barrettes and bows.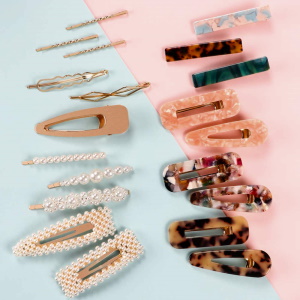 It can be a lot of fun to dress up your hair, and there are so many different ways to do it. For example, you can find headbands, hair clips, hair ties, barrettes, and more at any store that sells kids' clothing. Or you can make your accessories by buying some ribbons or fabric and making your bows or flowers.
Easy ways to style barrettes
Hair Barrettes are often used to secure the hair in a ponytail or bun, but they can also be worn as an accessory. Stylish women know how to make the most of their hair bobby pins by wearing them on one side of their head with loose waves and curls or securing them tightly on top of the head for a sleek updo. Here are some tips that will get you started.
Choose your bobby pin color carefully – it should match the colors in your outfit!
For updos, use more than one bobby pin for stability.
Experiment with different styles – play around until you find your favorite way to wear them!
How to wear a barrette in hairstyles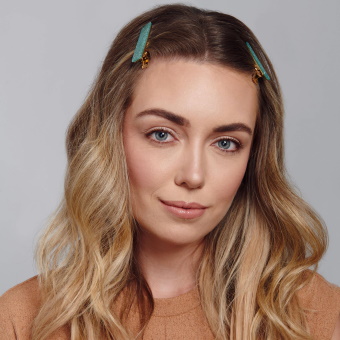 There are many ways to wear a barrette in your hairstyle. The most popular way is to use it as a hair accessory to hold your hair back from your face. This can be done by clipping the barrette at the nape of your neck or by parting your hair and clipping it on either side of your part. You can also put your barrette in the middle of your head to create a cute topknot hairstyle.
Another way to wear a barrette is by using it as a decorative element in your hairstyle. For example, if you have long hair, you can insert the barrette into the ends of your hair and style it into a messy bun or French twist. If you have short hair, you can clip the barrette near the front of your hair to add some visual interest.
No matter how you choose to wear a barrette, it will add style and personality to your hairstyle. So go ahead and experiment with different combinations until you find the look that's perfect for you.