You want to make sure that your makeup is flawless no matter the occasion. With an airbrush technique, it's easier than ever! Airbrush makeup gives a smooth and natural finish without any lines or creases. As a result, you can achieve a professional look at home for less money- what more could you ask for? Read on to find out how to use this technique!
Airbrush makeup is the perfect technique for flawless liquid, cream, or powder products. It can be used to cover blemishes and even our skin tone. Airbrushing also gives you a long-lasting look without caking on too much product. You'll love this technique if you're looking for an easy way to get that just-applied look.
Airbrush makeup is trendy among celebrities, but it's also gaining popularity with everyday people interested in applying makeup just like the professionals do.
What does airbrush makeup mean, and how do you get started?
Airbrush makeup is one of the newest techniques to apply makeup. It is said to be a technique that gives a flawless look. Airbrush makeup is done with an airbrush, a small, hand-held device that sprays foundation, blush, bronzer, and other types of makeup onto the skin.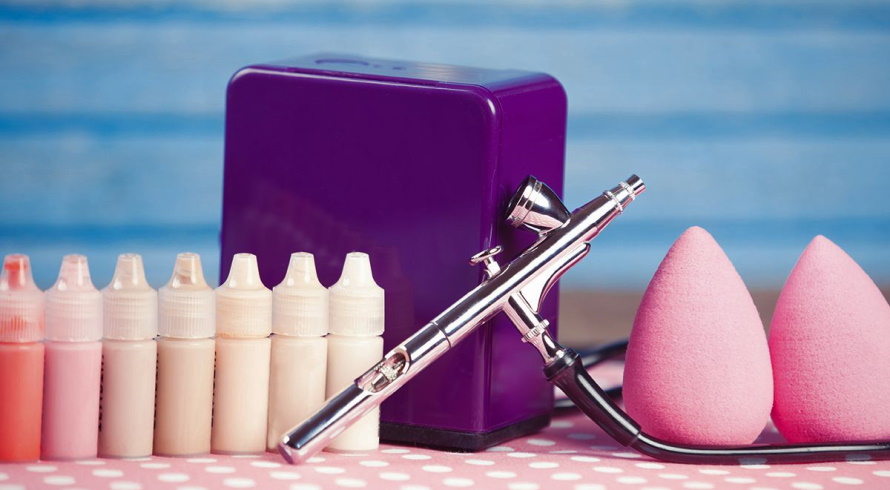 The airbrush applicator is held about six inches away from the face, and the air is sprayed onto the makeup, which causes it to become atomized. This means that the makeup is broken down into tiny particles that can be easily applied to the skin. In addition, the spray from the airbrush is very light and feels cool on the skin.
One of the benefits of using airbrush makeup is that it can cover up skin problems such as acne, scars, and birthmarks. It can also apply foundation, blush, and bronzer evenly to the skin. In addition, airbrush makeup is long-lasting and does not need to be reapplied often.
Some people find that airbrush makeup leaves their skin feeling dry and tight. Others find that it can be expensive to buy the airbrush and the makeup needed to use it. However, most people feel that the results are worth the extra expense.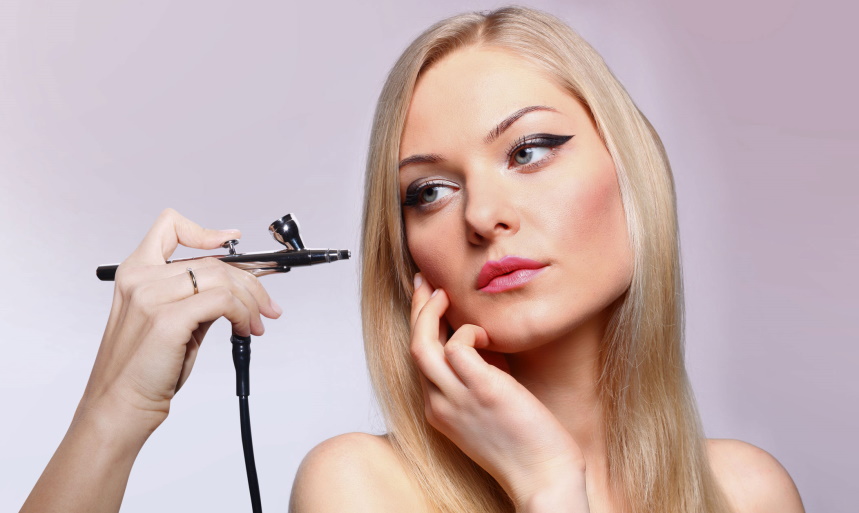 The benefits of airbrush makeup
Airbrush makeup is one of the latest beauty trends to hit the market. It has become famous for various reasons, including its ability to provide a flawless finish that lasts all day. But what are the benefits of airbrush makeup? Let's take a look.
First and foremost, airbrush makeup offers a natural-looking finish. It is perfect for achieving a sheer or dewy look, trendy summertime. Additionally, airbrush makeup can help minimize the appearance of pores and fine lines, giving you a youthful glow.
Another benefit of airbrush makeup is that it is long-lasting. Unlike traditional foundation, which can easily streak or fade, airbrush makeup will look fresh all day.
Since it is so long-lasting, another advantage of airbrush makeup is that you will need a much smaller amount to get the desired effect. This means you can go longer between touch-ups without worrying about "cake face" or uneven skin tone. It will save you time and money on an hourly basis!
Lastly, airbrush makeup also provides SPF protection. While traditional foundations may not provide sun protection at all, many airbrush makeup brands are formulated with SPF 30 or higher, so your skin stays safe from harmful UV rays. This is a major plus for those with sensitive skin who have trouble finding the proper foundation since there are options available for you!